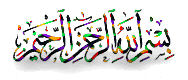 Manipulating Disease & Illness
Introduction:
During my residency in internal medicine there were two things that sparked my interest in the manipulation of disease and illness. The first of these was a news report that the so-called state of Israel had begun investigating the possibilities of developing a genetic weapon to utilize in its oppression and destruction of Arabs, and in particular, Palestinians. The second was an observation that instruction on dealing with the effects of biological weapons became part of the curriculum for my residency and for the internal medicine boards in general.
Now, it must be stated, and emphasized, that I may or may not agree with the links provided below. Medicine has become quite specialized, so while I have some knowledge regarding the subjects below, I am not an expert.
HIV & AIDS: